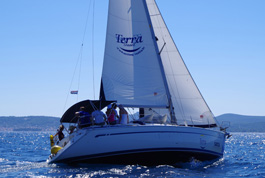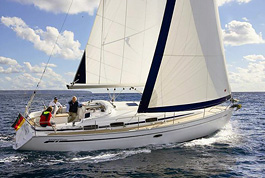 Start time: 09:00am End time: 06:00pm

Description
The bay of Telašćica is located on the south-eastern part of the Dugi Otok Island. The name Telašćica derives from Latin Telagus which means three lakes what implies on three smaller bays within the wider area of the Park. Telašćica is the largest and best protected natural harbor on the eastern coast of the Adriatic. There are five islets in the bay of which the most extraordinary is the islet of Taljurić that is actually a small rock slab.

We start our cruise from Zadar marina. Cruising through Zadar channel towards the pass of Mali Ždrelac. Passing under the Pašman Bridge that connects the islands of Ugljan and Pašman, and continuing our tour towards the island of Dugi otok. On the way there you will be able to see a part of the national park Kornati and then we are entering nature park Telašćica.

Through the pass called Mala Provesa we are entering into the area of the PARK OF NATURE- TELAŠĆICA. Here we are docking near salt lake Mir. The Lake is situated in the south-western part of the Park. The water in the lake is salty due to the underground canals that are connected with the sea.The area abounds with richness of flora and fauna. Within the park is situated a donkey reserve. Coastal or Dinaric donkey is a Croatian autochthonous breed and there are 15 donkeys living in Telašćica at the moment. Here you will have free time to have lunch, swim and walk along coast side of the Island and see unique stone sculptures. This path is leading you to the cliffs and one of the most beautiful view on the Sea.
We continue our cruise towards small cove for more swimming and enjoying the Adriatic. On the way back to Zadar our skipper will meet you with the basics of sailing.
GROUP SAILING EXCURSION
PRICE PER PERSON 56,00 € Min. 2 persons!
Price includes

Sailing with sailing boat
Skipper
Insurance
Fuel
Snorkeling equipment
TAX
PRIVATE SAILING EXCURSION
PRICE PER BOAT 380,00 € Max 8 person
Price includes

Sailing with sailing boat
Skipper
Insurance
Fuel
Snorkeling equipment
Transfer from hotel to port and back
TAX
NOTE: Program given here are suggestions of our captain and it may vary depending on the weather.
REMARK: On the boat CAPTAIN (skipper) is the responsible one and as such is free to make decisions on his own. In case of bad weather CAPTAIN (skipper) has the right to change the route. In case that route has been changed because of the bad weather, guests don't have the right to money refund.