LONGER SAILING TRIPS
ZADAR ARCHIPELAGO IN 4 DAYS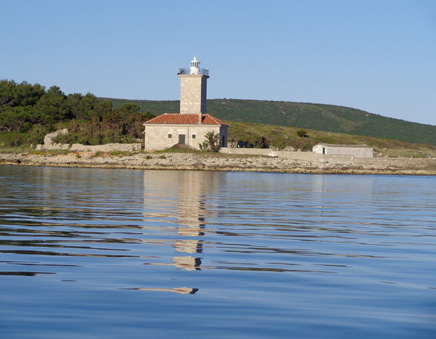 1. DAY: ZADAR – UGLJAN – RIVANJ – ŠKARDA – IST
Start from Zadar port at 9 a.m. Sailing through Zadar channel by the island Ugljan. First stop is on the charming little island Jidula where you'll get to see a beautiful lighthouse.
Later, we continue our trip sailing by three small islands called 3 sisters, and also by the islands of Rivanj and Sestrunj, exploring Zadar archipelago.
Overnight in one of the local villages.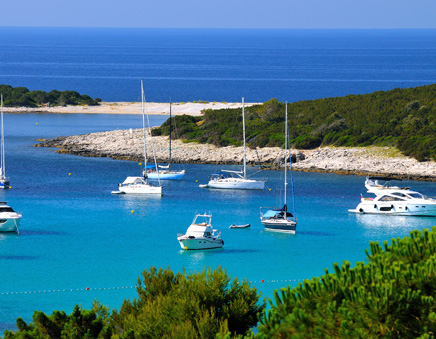 2. DAY: MOLAT – LAGNIĆI – SAKARUN BAY – VELI RAT – BOŽAVA
At 9 a.m. we start our new adventure with the short sail towards island Lagnići where we'll make a stop next to the stranded ship. Swimming and snorkling, exploring the seabed.
After Lagnići we continue our trip sailing towards one of the most beautiful beaches on Adriatic coast - Sakarun. The rest of the day we will spend on this spectacular beach, enjoying breathtaking tuqouis color of the sea.
In the late afternoon hours we continue sailing by the coast of Dugi otok island (Long island). Before arriving to the port we will make a stop in the old military tunnels. Overnight in one of the local places.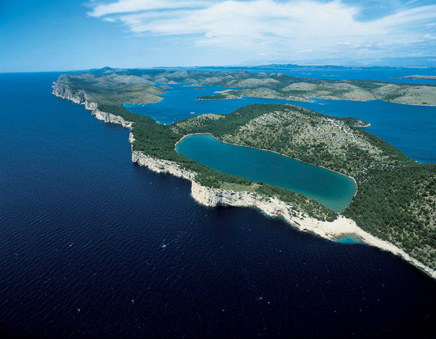 3. DAY: RAVA – TELAŠČICA
Sailing by the coast of Dugi otok towards park of nature Telašćica, and to the other side of Dugi otok. Sailing by the island Tanjurić, and under the Devil's rocks.
Afternoon stop in the bay Peace and climbing to the top of the Devil's rocks.Visit of the unique and natural salt lake.
Overnight in one of the local places.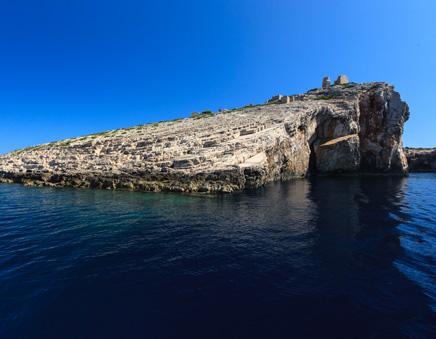 4. DAY: KORNATI
After grabbing a cup of coffee in Sali, we sail between islands and rocks towards National park Kornati. Visit of the numerous bays, cliffs, rocks and islands. It's really hard to your Captain to explain and tell you about all the beauties you will see this day.
Stopping in your Captains favourite cove Lojena on the island Levrnaka. Free time for swimming, snorkling and sunbathing.
Return to Zadar in the late afternoon hours.
TRIP PRICE
April, May, June
July
August
September, October
"Ariana" – Oceanis Beneteau Clipper 393 PRICE PER BOAT, 4 days trip, from 9am to 6pm, Max. 6 people
1600 €
1860 €
1860 €
1600 €
"Daaria" – Jeanneau 43 Sun Odyssey PRICE PER BOAT, 4 days trip, from 9am to 6pm, Max. 8 people
1720 €
2060 €
2060 €
1720 €

Price includes

Boat rental
Skipper
Fuel
Insurance
VAT
Snorkeling equipment
Fishing equipment

Not included in the price

Meals and bevereges
Port fees
Skipper gratuity (reccomended)
Skipper's meals and bevereges (cca 20€ per day)
Sleeping in the apartments or hotels
EXTRA PAYMENT IF WANTED:
Accommodation in 3* hotels: on request
Accomodation in single apartment or room: on request
Breakfast: on request
NOTE:
PROGRAMS GIVEN HERE ARE JUST SUGGESTIONS OF OUR CAPTAIN.
OFCOURSE, THE ROUTES CAN BE ARRANGED ACCORDING TO YOUR WISHES